Antidepressants were originally developed to treat depression. Currently, indications for taking antidepressants have expanded. They are also used for other mental disorders: neurosis, personality disorders, aggressiveness, psychosis, schizophrenia. And also for many diseases: chronic pain, irritable bowel syndrome, enuresis, insomnia. Used in practice since 1957. The basis of the action of antidepressants is the restoration of impaired serotonin metabolism. Altered metabolism of neurotransmitters is one of the main mechanisms for the development of depression, so its normalization provides an antidepressant effect. Antidepressants remove the symptoms of depression; they will not have any effect on a person with a normal mood.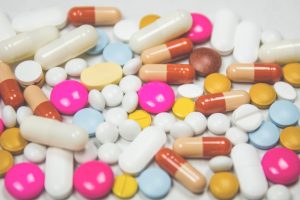 Celexa is indicated for the treatment of depression.
The efficacy of citalopram in the treatment of depression was established in 4-6 week controlled clinical trials in outpatients whose diagnosis most closely matched the category of major depressive disorder.
The antidepressant effect usually develops after 2-4 weeks of treatment.
Celexa has no effect on serum levels of prolactin and growth hormone.
Celexa does not impair cognitive/intellectual function and psychomotor function and has virtually no sedative effect.
Celexa in doses exceeding 40 mg per day can cause abnormal changes in the electrical activity of the heart.
Celexa is taken orally once a day (without chewing, with a small amount of liquid). The drug can be used at any time of the day, regardless of the meal, it is desirable to take the drug at the same time of day.
Depression
Therapy for depression begins with 20 mg of citalopram per day. Depending on the individual response of the patient and the severity of depression, the dose may be increased to a maximum of 40 mg per day.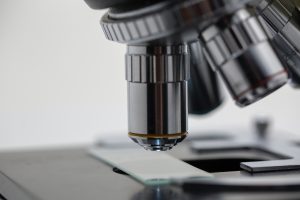 Panic disorder
In panic disorders for 1 week, the recommended dose is 10 mg per day, then the dose is increased to 20 mg per day. The daily dose, depending on the individual response of the patient, can be further increased to 40 mg per day.
People with depression experience difficulty in daily functioning. Difficulties also arise at work. Very often they are not interested in the closeness of family and friends. They feel desperate and feel worthless.
There are different types of depression of varying severity: postpartum depression, seasonal depression, mild depression, and clinical depression (MDD).
Depression can be expressed by symptoms on both psychological and physical levels.
The symptoms of depression are individual and vary from person to person. Not all of the following symptoms need to be present in depression. There are also additional symptoms not listed below that may be present in depression.
– Decreased mood.
– Loss of pleasure.
– An obsessive preoccupation with guilt and self-abasement.
– Feelings of helplessness, despair and self-hatred.
– Deterioration of memory and ability to concentrate.
– Removal from social activity.
– Problems in the sexual sphere.
– Decreased or increased appetite.
– Thoughts of death or suicide.
– Various physical symptoms such as fatigue, lethargy, headaches and digestive problems.
In some cases, delusions and/or hallucinations (usually auditory hallucinations) may be present.
You can buy Celexa in our store and order home delivery. This means that you do not have to leave your home and go to the pharmacy and interact with the pharmacist. It can be very difficult for depression to take the first steps towards treatment, and we are making this step easy. With the help of our delivery service, getting treatment is easy and simple.
However, do not forget that an independent decision to take certain medications can be dangerous to your health! Be sure to read the contraindications before taking it, and also consult a psychiatrist.